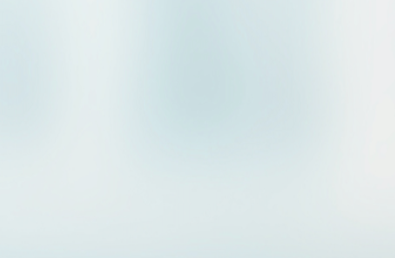 Ask Medical Questions & Find Doctors Near You
What is sickle cell anemia?
Sickle cell anemia (sickle cell disease) is a disorder of the blood caused by an inherited abnormal hemoglobin (the oxygen-carrying protein within the red blood cells). The abnormal hemoglobin causes distorted (sickled) red blood cells. The sickled red blood cells are fragile and prone to rupture. When the number of red blood cells decreases from rupture (hemolysis), anemia is the result. This condition is referred to as sickle cell anemia. The irregular sickled cells can also block blood vessels causing tissue and organ damage and pain.
Sickle cell anemia is one of the most common inherited blood anemias. The disease primarily affects Africans and African Americans. It is estimated that in the United States, some 90,000 to 100,000 Americans are afflicted with sickle cell anemia. Overall, current estimates are that one in 500 U.S. African American births is affected with sickle cell anemia.
How is sickle cell anemia inherited?
Sickle cell anemia is inherited as an autosomal (meaning that the gene is not linked to a sex chromosome) recessive condition. This means that the gene can be passed on from a parent carrying it to male and female children. In order for sickle cell anemia to occur, a sickle cell gene must be inherited from both the mother and the father, so that the child has two sickle cell genes.
The inheritance of just one sickle gene is called sickle cell trait or the "carrier" state. Sickle cell trait does not cause sickle cell anemia. Persons with sickle cell trait usually do not have many symptoms of disease and have hospitalization rates and life expectancies identical to unaffected people. When two carriers of sickle cell trait mate, their offspring have a one in four chance of having sickle cell anemia. (In some parts of Africa, one in five persons is a carrier for sickle cell trait.)
What conditions promote the sickling (distortion) of the red blood cells in sickle cell anemia?
Sickling of the red blood cells in patients with sickle cell anemia results in cells of abnormal shape and diminished flexibility. The sickling is promoted by conditions which are associated with low oxygen levels, increased acidity, or low volume (dehydration) of the blood. These conditions can occur as a result of injury to the body's tissues, dehydration, or anesthesia.
Certain organs are predisposed to lower oxygen levels or acidity, such as when blood moves slowly through the spleen, liver, or kidney. Also, organs with particularly high metabolism rates (such as the brain, muscles, and the placenta in a pregnant woman with sickle cell anemia) promote sickling by extracting more oxygen from the blood. These conditions make these organs susceptible to injury from sickle cell anemia.
How is sickle cell anemia diagnosed?
Sickle cell anemia is suggested when the abnormal sickle-shaped cells in the blood are identified under a microscope. Testing is typically performed on a smear of blood using a special low-oxygen preparation. This is referred to as a sickle prep. Other prep tests can also be used to detect the abnormal hemoglobin S, including solubility tests performed on tubes of blood solutions. The disease can be confirmed by specifically quantifying the types of hemoglobin present using a hemoglobin electrophoresis.
Prenatal diagnosis (before birth) of sickle cell anemia is possible using amniocentesis or chorionic villus sampling. The sample obtained is then tested for DNA analysis of the fetal cells.
The hemoglobin electrophoresis test precisely identifies the hemoglobins in the blood by separating them. The separation of the different hemoglobins is possible because of the unique electrical charges they each have on their protein surfaces, causing them each to move characteristically in an electrical field as tested in the laboratory.
What are the symptoms for anemia?
Anemia signs and symptoms vary depending on the cause of your anemia. They may include:
Fatigue
Weakness
Pale or yellowish skin
Irregular heartbeats
Shortness of breath
Dizziness or lightheadedness
Chest pain
Cold hands and feet
Headache
At first anemia can be so mild that it goes unnoticed. But symptoms worsen as anemia worsens.
When to see a doctor
Make an appointment with your doctor if you're feeling fatigued for unexplained reasons. Some anemias, such as iron deficiency anemia or vitamin B-12 deficiency, are common.
Fatigue has many causes besides anemia, so don't assume that if you're tired you must be anemic. Some people learn that their hemoglobin is low, which indicates anemia, when they go to donate blood. If you're told that you can't donate blood because of low hemoglobin, make an appointment with your doctor.
What are the causes for anemia?
Anemia occurs when your blood doesn't have enough red blood cells. This can happen if:
Your body doesn't make enough red blood cells
Bleeding causes you to lose red blood cells more quickly than they can be replaced
Your body destroys red blood cells
What red blood cells do
Your body makes three types of blood cells — white blood cells to fight infection, platelets to help your blood clot and red blood cells to carry oxygen throughout your body.
Red blood cells contain hemoglobin — an iron-rich protein that gives blood its red color. Hemoglobin enables red blood cells to carry oxygen from your lungs to all parts of your body and to carry carbon dioxide from other parts of the body to your lungs so that it can be exhaled.
Most blood cells, including red blood cells, are produced regularly in your bone marrow — a spongy material found within the cavities of many of your large bones. To produce hemoglobin and red blood cells, your body needs iron, vitamin B-12, folate and other nutrients from the foods you eat.
Causes of anemia
Different types of anemia and their causes include:
Iron deficiency anemia. This is the most common type of anemia worldwide. Iron deficiency anemia is caused by a shortage of iron in your body. Your bone marrow needs iron to make hemoglobin. Without adequate iron, your body can't produce enough hemoglobin for red blood cells.

Without iron supplementation, this type of anemia occurs in many pregnant women. It is also caused by blood loss, such as from heavy menstrual bleeding, an ulcer, cancer and regular use of some over-the-counter pain relievers, especially aspirin.

Vitamin deficiency anemia. In addition to iron, your body needs folate and vitamin B-12 to produce enough healthy red blood cells. A diet lacking in these and other key nutrients can cause decreased red blood cell production.

Additionally, some people may consume enough B-12, but their bodies aren't able to process the vitamin. This can lead to vitamin deficiency anemia, also known as pernicious anemia.

Anemia of chronic disease. Certain diseases — such as cancer, HIV/AIDS, rheumatoid arthritis, kidney disease, Crohn's disease and other chronic inflammatory diseases — can interfere with the production of red blood cells.
Aplastic anemia. This rare, life-threatening anemia occurs when your body doesn't produce enough red blood cells. Causes of aplastic anemia include infections, certain medicines, autoimmune diseases and exposure to toxic chemicals.
Anemias associated with bone marrow disease. A variety of diseases, such as leukemia and myelofibrosis, can cause anemia by affecting blood production in your bone marrow. The effects of these types of cancer and cancer-like disorders vary from mild to life-threatening.
Hemolytic anemias. This group of anemias develops when red blood cells are destroyed faster than bone marrow can replace them. Certain blood diseases increase red blood cell destruction. You can inherit a hemolytic anemia, or you can develop it later in life.
Sickle cell anemia. This inherited and sometimes serious condition is an inherited hemolytic anemia. It's caused by a defective form of hemoglobin that forces red blood cells to assume an abnormal crescent (sickle) shape. These irregular blood cells die prematurely, resulting in a chronic shortage of red blood cells.
Other anemias. There are several other forms of anemia, such as thalassemia and malarial anemia.
What are the treatments for anemia?
Anemia treatment depends on the cause.
Iron deficiency anemia. Treatment for this form of anemia usually involves taking iron supplements and changing your diet. For some people, this might involve receiving iron through a vein.

If the cause of iron deficiency is loss of blood — other than from menstruation — the source of the bleeding must be located and the bleeding stopped. This might involve surgery.

Vitamin deficiency anemias. Treatment for folic acid and vitamin C deficiency involves dietary supplements and increasing these nutrients in your diet.

If your digestive system has trouble absorbing vitamin B-12 from the food you eat, you might need vitamin B-12 shots. At first, you might have the shots every other day. Eventually, you'll need shots just once a month, possibly for life, depending on your situation.

Anemia of chronic disease. There's no specific treatment for this type of anemia. Doctors focus on treating the underlying disease. If symptoms become severe, a blood transfusion or injections of a synthetic hormone normally produced by your kidneys (erythropoietin) might help stimulate red blood cell production and ease fatigue.
Aplastic anemia. Treatment for this anemia can include blood transfusions to boost levels of red blood cells. You might need a bone marrow transplant if your bone marrow can't make healthy blood cells.
Anemias associated with bone marrow disease. Treatment of these various diseases can include medication, chemotherapy or bone marrow transplantation.
Hemolytic anemias. Managing hemolytic anemias includes avoiding suspect medications, treating infections and taking drugs that suppress your immune system, which could be attacking your red blood cells. Severe hemolytic anemia generally needs ongoing treatment.
Sickle cell anemia. Treatment might include oxygen, pain relievers, and oral and intravenous fluids to reduce pain and prevent complications. Doctors might also recommend blood transfusions, folic acid supplements and antibiotics. A cancer drug called hydroxyurea (Droxia, Hydrea, Siklos) also is used to treat sickle cell anemia.
Thalassemia. Most forms of thalassemia are mild and require no treatment. More-severe forms of thalassemia generally require blood transfusions, folic acid supplements, medication, removal of the spleen, or a blood and bone marrow stem cell transplant.
What are the risk factors for anemia?
These factors place you at increased risk of anemia:
A diet lacking in certain vitamins. Having a diet that is consistently low in iron, vitamin B-12 and folate increases your risk of anemia.
Intestinal disorders. Having an intestinal disorder that affects the absorption of nutrients in your small intestine — such as Crohn's disease and celiac disease — puts you at risk of anemia.
Menstruation. In general, women who haven't experienced menopause have a greater risk of iron deficiency anemia than do men and postmenopausal women. That's because menstruation causes the loss of red blood cells.
Pregnancy. If you're pregnant and aren't taking a multivitamin with folic acid, you're at an increased risk of anemia.

Chronic conditions. If you have cancer, kidney failure or another chronic condition, you may be at risk of anemia of chronic disease. These conditions can lead to a shortage of red blood cells.

Slow, chronic blood loss from an ulcer or other source within your body can deplete your body's store of iron, leading to iron deficiency anemia.

Family history. If your family has a history of an inherited anemia, such as sickle cell anemia, you also may be at increased risk of the condition.
Other factors. A history of certain infections, blood diseases and autoimmune disorders, alcoholism, exposure to toxic chemicals, and the use of some medications can affect red blood cell production and lead to anemia.
Age. People over age 65 are at increased risk of anemia.
Is there a cure/medications for anemia?
Each case of anemia has an underlying cause. For example, anemia may be due to low iron or low vitamin levels in the blood. In order to get the proper treatment for anemia, you first must get the underlying diagnosis, or what's causing the anemia to begin with.
Medications
If you are diagnosed with iron-deficiency or pernicious anemia, your doctor may recommend a nutritional supplement, such as iron or vitamin B12, as part of your diet.
Home remedies
Having a healthy diet rich in vitamins is the best home remedy to ward off nutrition-based anemia. Ensuring you get enough iron and vitamin B12 in your diet will help your body make healthy blood cells.
Alternative therapies and surgery
In the cases of anemia where the body can't produce its own red blood cells, the doctor may recommend a blood transfusion or a blood and bone marrow transplant.
During this procedure, a surgeon inserts stem cells from a donor into your bloodstream, where they will travel to your bone marrow. They can then begin the process of making new, healthy blood cells.
Video related to anemia