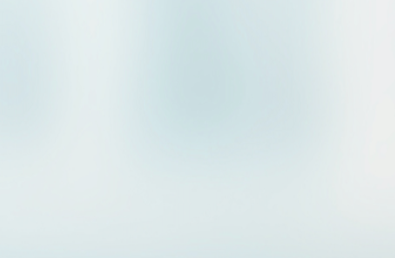 Ask Medical Questions & Find Doctors Near You
About cholesterol management
What is cholesterol management?
What is cholesterol?
Cholesterol is a chemical compound that the body requires as a building block for cell membranes and for hormones like estrogen and testosterone. The liver produces about 80% of the body's cholesterol and the rest comes from dietary sources like meat, poultry, eggs, fish, and dairy products. Foods derived from plants contain no cholesterol.
Cholesterol content in the bloodstream is regulated by the liver. After a meal, cholesterol in the diet is absorbed from the small intestine and metabolized and stored in the liver. As the body requires cholesterol, it may be secreted by the liver.
When too much cholesterol is present in the body, it can build up in deposits called plaque along the inside walls of arteries, causing them to narrow.
What are the different types of cholesterol?
Cholesterol does not travel freely through the bloodstream. Instead, it is attached to a protein and the two together are called a lipoprotein (lipo=fat). There are three types of lipoproteins that are categorized based upon how much protein there is in relation to the amount of cholesterol.
Low-density lipoproteins (LDL) contain a higher ratio of cholesterol to protein and are thought of as the "bad" cholesterol. Elevated levels of LDL lipoprotein increase the risk of heart disease, stroke, and peripheral artery disease, by helping form cholesterol plaque along the inside of artery walls. Over time, as plaque buildup increases, the artery narrows (atherosclerosis) and blood flow decreases. If the plaque ruptures, it can cause a blood clot to form that prevents any blood flow. This clot is the cause of a heart attack or myocardial infarction if the clot occurs in one of the coronary arteries in the heart.
High-density lipoproteins (HDL) are made up of a higher level of protein and a lower level of cholesterol. These tend to be thought of as "good" cholesterol because they can extract cholesterol from artery walls and dispose of them in the liver. The higher the HDL to LDL ratio, the better it is for the individual because such ratios can potentially be protective against heart disease, stroke, and peripheral artery disease.
Very low-density lipoproteins (VLDL) contain even less protein than LDL.
Total cholesterol is the sum of HDL, LDL, and VLDL.
What are the symptoms for cholesterol management?
What is Cholesterol Management? Cholesterol is a chemical compound, existing pre-attached to a protein to together form lipoprotein. It is necessary for the body in the formation of cell membrane and the production of hormones like, estrogen and testosterone. Cholesterol is gained from high-fats containing dietary with components such as, meat, poultry, eggs, fish and diary products. There is zero cholesterol derived from plants. Types of Cholesterol are: Low density lipoproteins High density lipoproteins Very low density lipoproteins Symptoms of Cholesterol Management Soft and yellow growths or lesions on the skin Obese Diabetic Arteries impotence Left-side chest pain Stroke High blood pressure Dizziness Blocked heart artery
What are the causes for cholesterol management?
Cholesterol is carried through your blood, and attached to proteins. This combination of proteins and cholesterol is called a lipoprotein. There are different types of cholesterol, based on what the lipoprotein carries. They are:
Low-density lipoprotein (LDL). LDL, the "bad" cholesterol, transports cholesterol particles throughout your body. LDL cholesterol builds up in the walls of your arteries, making them hard and narrow.
High-density lipoprotein (HDL). HDL, the "good" cholesterol, picks up excess cholesterol and takes it back to your liver.
A lipid profile also typically measures triglycerides, a type of fat in the blood. Having a high triglyceride level also can increase your risk of heart disease.
Factors you can control — such as inactivity, obesity and an unhealthy diet — contribute to harmful cholesterol and triglyceride levels. Factors beyond your control might play a role, too. For example, your genetic makeup might make it more difficult for your body to remove cholesterol from your blood or break it down in the liver.
Medical conditions that can cause unhealthy cholesterol levels include:
Chronic kidney disease
Diabetes
HIV/AIDS
Hypothyroidism
Lupus
Cholesterol levels can also be worsened by some types of medications you may be taking for other health problems, such as:
Acne
Cancer
High blood pressure
HIV/AIDS
Irregular heart rhythms
Organ transplants
What are the treatments for cholesterol management?
Lifestyle changes such as exercising and eating a healthy diet are the first line of defense against high cholesterol. But, if you've made these important lifestyle changes and your cholesterol levels remain high, your doctor might recommend medication.
What are the risk factors for cholesterol management?
Factors that can increase your risk of unhealthy cholesterol levels include:
Poor diet. Eating too much saturated fat or trans fats can result in unhealthy cholesterol levels. Saturated fats are found in fatty cuts of meat and full-fat dairy products. Trans fats are often found in packaged snacks or desserts.
Obesity. Having a body mass index (BMI) of 30 or greater puts you at risk of high cholesterol.
Lack of exercise. Exercise helps boost your body's HDL, the "good," cholesterol.
Smoking. Cigarette smoking may lower your level of HDL, the "good," cholesterol.
Alcohol. Drinking too much alcohol can increase your total cholesterol level.
Age. Even young children can have unhealthy cholesterol, but it's much more common in people over 40. As you age, your liver becomes less able to remove LDL cholesterol.
Is there a cure/medications for cholesterol management?
The choice of medication or combination of medications depends on various factors, including your personal risk factors, your age, your health and possible drug side effects. Common choices include:
Statins. Statins block a substance your liver needs to make cholesterol. This causes your liver to remove cholesterol from your blood. Choices include atorvastatin (Lipitor), fluvastatin (Lescol), lovastatin (Altoprev), pitavastatin (Livalo), pravastatin (Pravachol), rosuvastatin (Crestor) and simvastatin (Zocor).
Cholesterol absorption inhibitors. Your small intestine absorbs the cholesterol from your diet and releases it into your bloodstream. The drug ezetimibe (Zetia) helps reduce blood cholesterol by limiting the absorption of dietary cholesterol. Ezetimibe can be used with a statin drug.
Bempedoic acid. This newer drug works in much the same way as statins but is less likely to cause muscle pain. Adding bempedoic acid (Nexletol) to a maximum statin dosage can help lower significantly. A combination pill containing both bempedoic acid and ezetimibe (Nexlizet) also is available.
Bile-acid-binding resins. Your liver uses cholesterol to make bile acids, a substance needed for digestion. The medications cholestyramine (Prevalite), colesevelam (Welchol) and colestipol (Colestid) lower cholesterol indirectly by binding to bile acids. This prompts your liver to use excess cholesterol to make more bile acids, which reduces the level of cholesterol in your blood.
PCSK9 inhibitors. These drugs can help the liver absorb more cholesterol, which lowers the amount of cholesterol circulating in your blood. Alirocumab (Praluent) and evolocumab (Repatha) might be used for people who have a genetic condition that causes very high levels of or in people with a history of coronary disease who have intolerance to statins or other cholesterol medications. They are injected under the skin every few weeks and are expensive.
Medications for high triglycerides
If you also have high triglycerides, your doctor might prescribe:
Fibrates. The medications fenofibrate (Tricor, Fenoglide, others) and gemfibrozil (Lopid) reduce your liver's production of very-low-density lipoprotein (VLDL) cholesterol and speed the removal of triglycerides from your blood. VLDL cholesterol contains mostly triglycerides. Using fibrates with a statin can increase the risk of statin side effects.
Niacin. Niacin limits your liver's ability to produce LDL and VLDL cholesterol. But niacin doesn't provide additional benefits over statins. Niacin has also been linked to liver damage and strokes, so most doctors now recommend it only for people who can't take statins.
Omega-3 fatty acid supplements. Omega-3 fatty acid supplements can help lower your triglycerides. They are available by prescription or over-the-counter. If you choose to take over-the-counter supplements, get your doctor's OK. Omega-3 fatty acid supplements could affect other medications you're taking.
Tolerance varies
Tolerance of medications varies from person to person. The common side effects of statins are muscle pains and muscle damage, reversible memory loss and confusion, and elevated blood sugar. If you decide to take cholesterol medication, your doctor might recommend liver function tests to monitor the medication's effect on your liver.
Children and cholesterol treatment
Diet and exercise are the best initial treatment for children age 2 and older who have high cholesterol or who are obese. Children age 10 and older who have extremely high cholesterol levels might be prescribed cholesterol-lowering drugs, such as statins.
Video related to cholesterol management