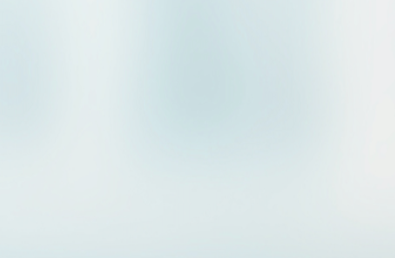 Ask Medical Questions & Find Doctors Near You
About systemic lupus erythematosus
What is systemic lupus erythematosus?
Systemic lupus erythematosus (SLE) is an autoimmune disease.
SLE is characterized by the production of unusual antibodies in the blood.
SLE is eight times more common in women than men.
The cause(s) of SLE is (are) unknown, however, heredity, viruses, ultraviolet light, and drugs all may play some role.
Up to 10% of people with lupus isolated to the skin will develop the systemic form of lupus (SLE).
Eleven criteria help doctors to diagnose SLE.
Treatment of SLE is directed toward decreasing inflammation and/or the level of autoimmune activity.
People with SLE can prevent "flares" of disease by avoiding sun exposure, not abruptly discontinuing medications, and monitoring their condition with their doctor.
What is systemic lupus erythematosus? What are the types of lupus?
Lupus is an autoimmune disease characterized by acute and chronic inflammation of various tissues of the body. Autoimmune diseases are illnesses that occur when the body's tissues are attacked by its own immune system. The immune system is a complex system within the body that is designed to fight infectious agents, such as bacteria and other foreign microbes. One of the ways that the immune system fights infections is by producing antibodies that bind to the microbes. People with lupus produce abnormal antibodies in their blood that target tissues within their own body rather than foreign infectious agents. These antibodies are referred to as autoantibodies.
Because the antibodies and accompanying cells of inflammation can affect tissues anywhere in the body, lupus has the potential to affect a variety of areas. Sometimes lupus can cause disease of the skin, heart, lungs, kidneys, joints, and/or nervous system. When only the skin is involved by rash, the condition is called lupus dermatitis or cutaneous lupus erythematosus. A form of lupus dermatitis that can be isolated to the skin, without internal disease, is called discoid lupus. When internal organs are involved, the condition is referred to as systemic lupus erythematosus (SLE).
Both discoid lupus and systemic lupus are more common in women than men (about eight times more common). The disease can affect all ages but most commonly begins from 20-45 years of age. Statistics demonstrate that lupus is somewhat more frequent in African Americans and people of Chinese and Japanese descent.
What are the symptoms for systemic lupus erythematosus?
Symptoms can vary and can change over time. Common symptoms include:
severe fatigue
joint pain
joint swelling
headaches
a rash on the cheeks and nose, which is called a "butterfly rash"
hair loss
anemia
blood-clotting problems
fingers turning white or blue and tingling when cold, which is known as Raynaud's phenomenon
Other symptoms depend on the part of the body the disease is attacking, such as the digestive tract, the heart, or the skin.
Lupus symptoms are also symptoms of many other diseases, which makes diagnosis tricky. If you have any of these symptoms, see your doctor. Your doctor can run tests to gather the information needed to make an accurate diagnosis.
What are the causes for systemic lupus erythematosus?
The exact cause of SLE isn't known, but several factors have been associated with the disease. (see risk factors below)
What are the treatments for systemic lupus erythematosus?
Treatment for lupus depends on your signs and symptoms. Determining whether you should be treated and what medications to use requires a careful discussion of the benefits and risks with your doctor.
As your signs and symptoms flare and subside, you and your doctor may find that you'll need to change medications or dosages. The medications most commonly used to control lupus include:
Nonsteroidal anti-inflammatory drugs (NSAIDs). Over-the-counter , such as naproxen sodium (Aleve) and ibuprofen (Advil, Motrin IB, others), may be used to treat pain, swelling and fever associated with lupus. Stronger are available by prescription. Side effects of may include stomach bleeding, kidney problems and an increased risk of heart problems.
Antimalarial drugs. Medications commonly used to treat malaria, such as hydroxychloroquine (Plaquenil), affect the immune system and can help decrease the risk of lupus flares. Side effects can include stomach upset and, very rarely, damage to the retina of the eye. Regular eye exams are recommended when taking these medications.
Corticosteroids. Prednisone and other types of corticosteroids can counter the inflammation of lupus. High doses of steroids such as methylprednisolone (Medrol) are often used to control serious disease that involves the kidneys and brain. Side effects include weight gain, easy bruising, thinning bones, high blood pressure, diabetes and increased risk of infection. The risk of side effects increases with higher doses and longer term therapy.
Immunosuppressants. Drugs that suppress the immune system may be helpful in serious cases of lupus. Examples include azathioprine (Imuran, Azasan), mycophenolate (Cellcept), methotrexate (Trexall, Xatmep, others), cyclosporine (Sandimmune, Neoral, Gengraf) and leflunomide (Arava). Potential side effects may include an increased risk of infection, liver damage, decreased fertility and an increased risk of cancer.

Biologics. A different type of medication, belimumab (Benlysta) administered intravenously, also reduces lupus symptoms in some people. Side effects include nausea, diarrhea and infections. Rarely, worsening of depression can occur.

Rituximab (Rituxan, Truxima) may be beneficial for some people in whom other medications haven't helped. Side effects include allergic reaction to the intravenous infusion and infections.
In clinical trials, voclosporin has been shown to be effective in treating lupus.
Other potential drugs to treat lupus are currently being studied, including abatacept (Orencia), anifrolumab and others.
What are the risk factors for systemic lupus erythematosus?
Genetics
The disease isn't linked to a certain gene, but people with lupus often have family members with other autoimmune conditions.
Environment
Environmental triggers can include:
ultraviolet rays
certain medications
viruses
physical or emotional stress
trauma
Sex and hormones
SLE affects women more than men. Women also may experience more severe symptoms during pregnancy and with their menstrual periods. Both of these observations have led some medical professionals to believe that the female hormone estrogen may play a role in causing SLE. However, more research is still needed to prove this theory.
Video related to systemic lupus erythematosus